REV. DR. JAY WILLIAMS
Dr. Jay Williams became the lead pastor of Union United Methodist Church (Boston) on July 1st, having guided this congregation September 2012 - June 2017. An ordained Elder in The United Methodist Church, Jay has served congregations in New York City, Boston, and San Francisco, including Glide Memorial. Williams holds a Master of Divinity with highest honors from Union Theological Seminary in the City of New York (2009) and the Bachelor of Arts magna cum laude from Harvard College (2003). In May 2017, Jay received the Ph.D. in the Study of Religion from the Harvard University Graduate School of Arts and Sciences.
Dr. Williams's work explores the meaning of "Spirit" in black cultural discourse at the intersection of race, class, gender, and sexuality: particularly how spirit-talk has been a marginalizing language of power. Through his pastoral and academic work, Jay strives to help more disinherited folk find their voices. Rev. Jay, a queer cisgender man, and his partner, Robert, have two wildly yorkie-chihuahuas, Bentley and Hurston. Hailing from Buffalo, New York, Jay despises the snow and dreams of life in Wakanda. To wit, he is pretty much obsessed with Black Panther—as well as the 1980s cartoon series "The Thundercats."
REV. M BARCLAY
Rev. M Barclay is serving as Director of enfleshed. M formerly served as Director of Communications at Reconciling Ministries Network where they advocated for queer and trans inclusion in The United Methodist Church. They have also enjoyed working as a hospital chaplain, youth director, justice associate and faith coordinator for reproductive justice in Texas.
M is passionate about bringing fresh and relevant perspectives to the questions, traditions, and theologies that have sustained our faith communities for centuries. They have extensive experience in writing, preaching, and teaching on the gospel's call to communal justice making.

M delights in queer community, finding the nearest hike while traveling, reading theologies, and doing stained glass.
Contact M at m@enfleshed.com. Follow M on twitter & insta at @mxbarclay.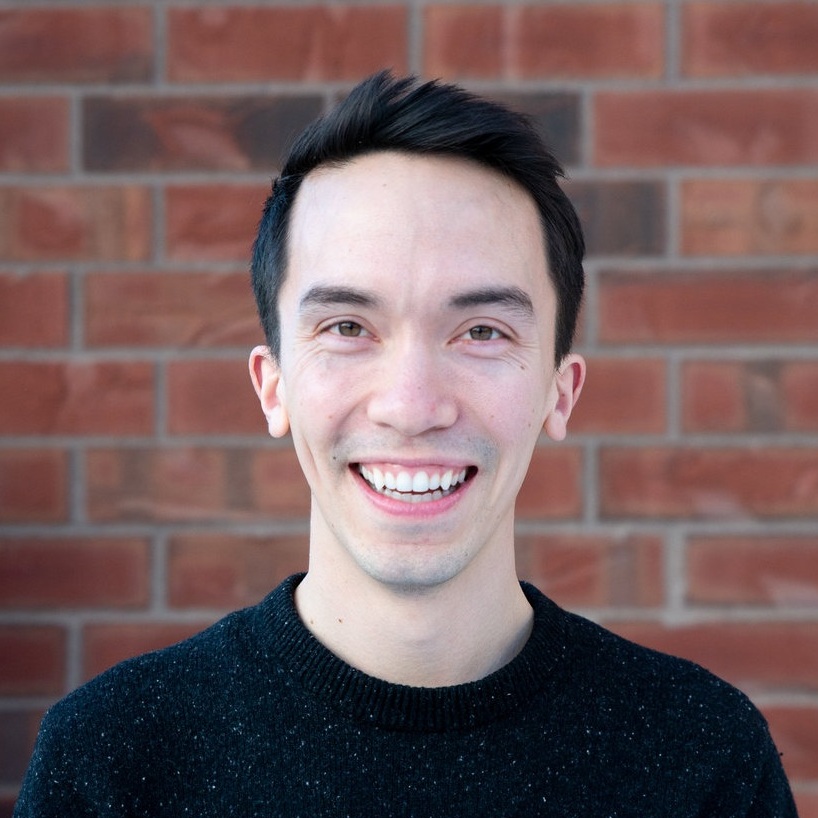 REV. TYLER SIT
Rev. Tyler Sit has had the immense pleasure of being the church planter of New City Church ever since this nascent community was a small gathering in his living room. He is a lover of Minnesota, a United Methodist pastor, and the son of a Chinese immigrant. He got his book smarts from Boston University (BS, Communication Studies) and Candler School of Theology (Master of Divinity), but his street smarts came from living in various communities across four continents. He has received training as a prison chaplain, community organizer, and social entrepreneur. When he's not at New City, you'll find Tyler wandering around the Mississippi River.
New City has been featured in the New York Times, The Atlantic, Minnesota Public Radio, and more.
REV. DR. ALTHEA SPENCER-MILLER
Dr. Althea Spencer-Miller, Dr. Althea Spencer Miller, a Jamaican, was ordained elder in the Methodist Church in the Caribbean and the Americas. She is Assistant Professor of New Testament Studies at Drew Theological School, and a Minister in Residence at Church of the Village, Manhattan.
Prof. Spencer-Miller's teaching interests include the Gospels, Acts, the Pauline corpus, New Testament Apocrypha, Biblical languages, and ancient and contemporary mythologies. Her research interests include the cross-cultural politics of writing, comparative cultural studies, reconstruction of early Christianities within the Greco-Roman Empire using gendered and post-colonial perspectives, comparative mythology, and contextual, feminist, and post-colonial hermeneutics and the implications of all these for textual criticism and historical reconstruction. To both her teaching and research Prof. Spencer-Miller brings post-colonial, liberationist, feminist, and subaltern perspectives.
MARCUS BRIGGS-CLOUD, M. Div., Ph.D. Candidate
Marcus Briggs-Cloud is an Indigenous Maskoke person, community organizer, scholar and musician. He is partnered to Tawna Little, a Kvlice Maskoke person from the Skunk Clan. A graduate of Harvard Divinity School, Marcus is the author of several peer reviewed academic articles intersecting liberation theology, linguistics, ecology, race and gender identity. He is currently a doctoral candidate in interdisciplinary ecology at the University of Florida, manager of the Seminole Tribe of Florida's Creek immersion language revitalization program, and is the director of Ekvn-Yefolecv Indigenous Maskoke Ecovillage centered in Weogufka, Alabama. A member of the Oklahoma Indian Missionary Conference, Marcus was the invited guest musician for the 2012 UMC General Conference Act of Repentance Service toward healing relationships with Indigenous Peoples, and that same year he served as the composer and choir director for the Vatican canonization liturgy with Pope Benedict XVI for Saint Kateri Tekakwitha.
REV. ALEX DA SILVA SOUTO (MODERATOR)
Rev. Alex da Silva Souto has been a person of the "in between space" since his birth and childhood in Brazil. After living in Japan for nearly two years, he moved to San Francisco, California where he served as a lay leader in the California/Nevada Annual Conference. He transferred his membership to NYAC during his studies at Yale Divinity School. He is currently the Senior Pastor of the New Milford United Methodist Church in Connecticut and a devoted social justice advocate.
Alex is a queer, cisgender male and an immigrant of color. He helped spearhead the formation of the United Methodist Queer Clergy Caucus and currently serves as one of its co-conveners. Alex also serves as a consultant with the National Plan for Hispanic/Latino Ministry, an advocacy strategist with both the Love Your Neighbor Coalition and MIND, and as a member of MARCHA, the NYAC Immigration Task Force, and Connecticut District Committee on Ministries. For three years Alex co-led theology conferences at Agape Ecumenical Center in Italy, and he has a longstanding commitment to mission efforts, as co-chair for Mozambique-NYAC Sister Conference Connection and through mission partnerships with Acción Médica Cristiana in Nicaragua and local missions with UMARMY. Alex is also a passionate liturgical artist and serves as co-chair of the NYAC Worship Team.